It's time to design your app. Regardless of the platform, you will be faced with a fundamental question that has implications for both users and your business: design native or not.
You can build natively or not, but that's another discussion. We're going to talk about native design and user experience.
First, let us define what we mean by a native design. When releasing an app, you're doing so on someone else's platform. Be it Windows, Mac OS, the web (less of a "platform" but has similar properties), iOS, or Android – each has its own set of conventions and guidelines for how to create an app that feels more native to the platform. Apple has the HIG for its various platforms, Google created material design for Android and the web has a variety of widely accepted, less formalised conventions on how to design different types of interactions, born from decades of trial and error.

(more…)
This year has seen us working in Fintech, Proptech, Cartech (if there is such a thing) amongst other Tech.
Our first Fintech foray of the year was working with Invstr a mobile app that lets you play with real-time trading data. We helped integrate real micro-trading into the platform and advance the design system to handle this new functionality.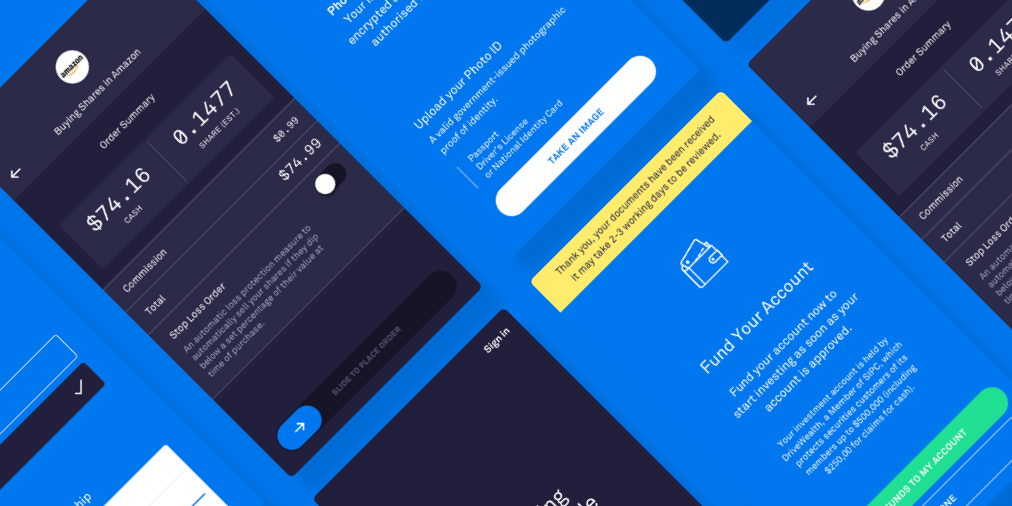 (more…)