I saw a few posts circulating on twitter recently, regarding facebook and the size of its mobile app downloads, with users making comparisons to other apps.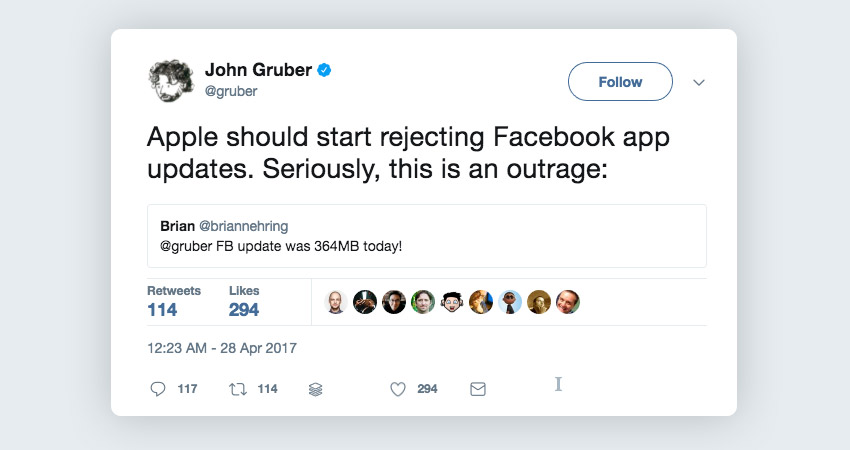 This got me thinking – as a user who has a lot of apps installed, how much bandwidth does my phone use to keep my apps updated? (more…)
We're super excited to announce we recently passed the 1,000,000 download mark on our design resources.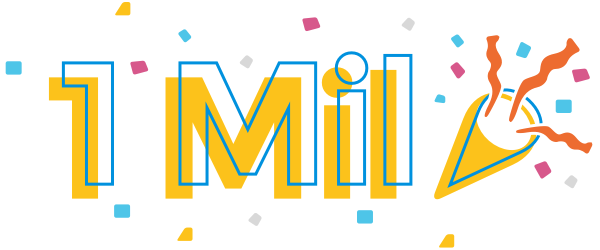 We made our first twitter resource back in 2013 as an internal tool to mock-up social profiles for clients. Photoshop had only recently added new vector tools and high density screens were starting to become a thing, so we wanted a way to train ourselves to better use these new features and create assets that could be scaled to 2x or beyond without loss of quality. The social template seemed like an obvious place to start – we rebuilt the entire twitter UI in vector from inside Photoshop and made the process of exporting the required images easy to manage. (more…)