Top chefs and food critics say that the most memorable meals aren't the ones that have long ingredient lists or are complicated to prepare. They're the ones that include high-quality ingredients that let the natural flavours shine through. The best apps work in much the same way: Too many complicated functions or design elements can ruin the ease of use and detract from the user experience. Creating something that is functional, logical and beautiful is what stands out in the crowd… and that is exactly how Every Interaction landed a spot on Clutch's Top UX Agency and Top Digital Design Agencies lists.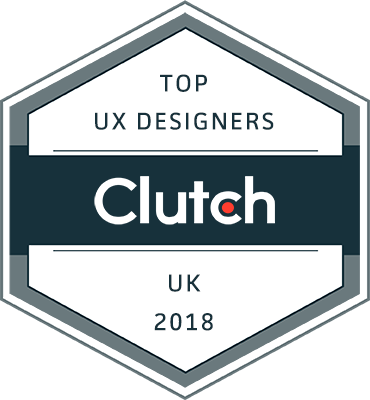 An accolade is only as distinguished as the one who gives it, and Clutch is globally recognized for being a reputable B2B platform for the tech industry. They feature companies from around the world and highlight the top performers in each category. Next, they create leaders matrices so that small to mid-sized businesses can find the right digital support they need for their next web design, app development, or IT project. Thousands of tech companies strive to be on a Clutch list, and we are thrilled to earn a top two spot.
To verify that each company is reliable, Clutch conducts extensive client reviews to collect firsthand accounts of past experiences working with a vendor. Here are some of the incredible things that our clients said about us to help us rise to the top of the pack.
"We're a small company and we had a small budget, but we felt like Every Interaction really put us first. Although they had other clients, we felt like they were taking our project seriously. They also met all the launch dates for the app and the website, which was great." – Marketing Manager, MyDrive Solutions
"Every Interaction has a very good combination of state-of-the art web design and a narrative, journalistic approach. They know how to tell content-driven stories and how to put it into a technologically-advanced website concept." – Owner/Lead Developer, São Lourenço do Barrocal
"They have a very strong feel for what makes the user journey most compelling and inspiring, so the user experience part of it: whether a button should be there or not – that makes a big difference. If something looks cluttered, will people miss it? Is there a more creative way to give something a flow? They've come up with some very innovative ideas." – Managing Director, InsightBee
We're immensely proud of our team for the passion, expertise and innovation that they put into every project. Additionally, we are truly grateful for our clients who put their faith and trust into our hands. Together we will continue to impact our respective industries with imagination, dedication and customer satisfaction. You can read these client interviews in-full on our Clutch profile.