Wanted to raise how interesting I thought the concept and design decisions here to be. Granted it looks like a it might be a bad phone, but it also looks like it could be a good camera.
What I like about this is how it recognises that smartphones have eroded/destroyed the compact camera market and also that most people probably use the camera on their smartphone more than they use it as a traditional phone today. It's also interesting as Panasonic stopped making phones some time ago, but now phones are essentially smart cameras they have re-entered the market with this new focussed offering; the Panasonic Lumix phone CM1.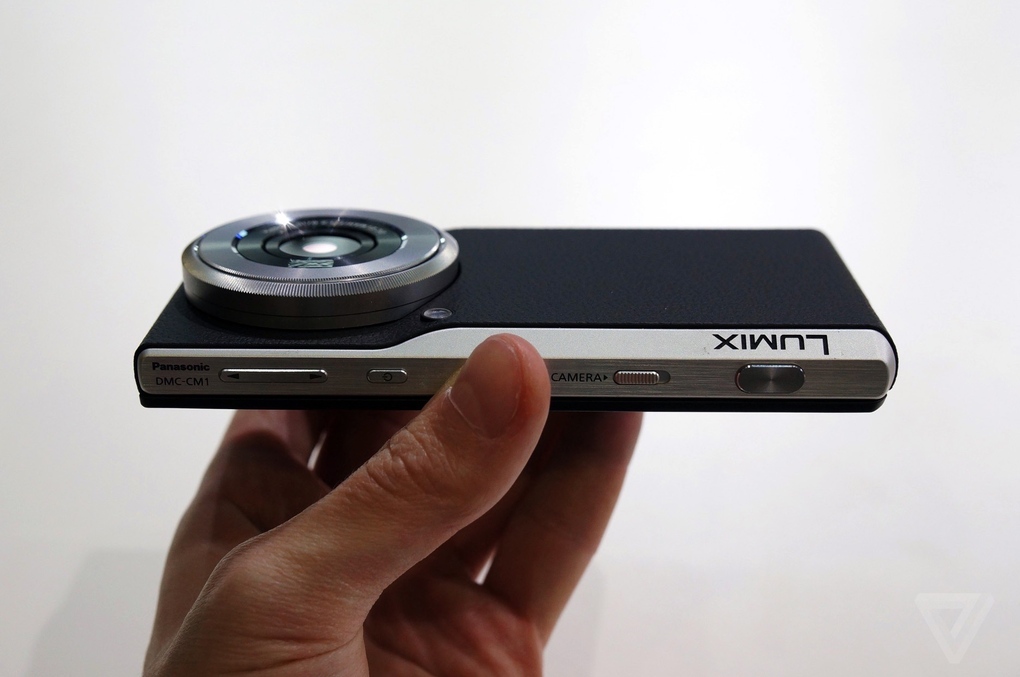 They've jammed in a full 1-inch sensor into this device which would give significantly higher quality images than the smaller sensors found in traditional smartphones. Manual rotary controls, 20.1 megapixel sensor, F2.8 28mm Leica lens, 4k video, all running Android 4.4 Kitkat. It is however enormous and heavy as far as phones go and that great lens doubles the width at the point it protrudes, as the physical limitations are hit with using sensor & glass of this kind.
Samsung have done something similar before, and I've played with one, in short it was terrible, mostly because the software was so slow and the autofocus in took up to 10 seconds to do its job.
Haven't touched one of these Lumix phones, and not looking to attempt to review it, but I like the statement it makes, and having had a Lumix compact in the past I appreciate the quality of those products and hope they continue the same attention to detail with this new line of devices. I look forward to testing one out. Not something I'd want to own personally nor am I convinced this is a particularly good idea from a business perspective, but it's an interesting move and statement.
More detailed information can be found at the following locations;