Twitter has be trying to make an impression in the video arena for some time. Twitter cards for video services allowed viewing of videos without leaving the timeline, as well as launching Vine (which seems to have dipped in popularity and turned into You've Been Framed online) and in January this year launched direct video uploading  from your device (hardly the YouTube like platform we were expecting).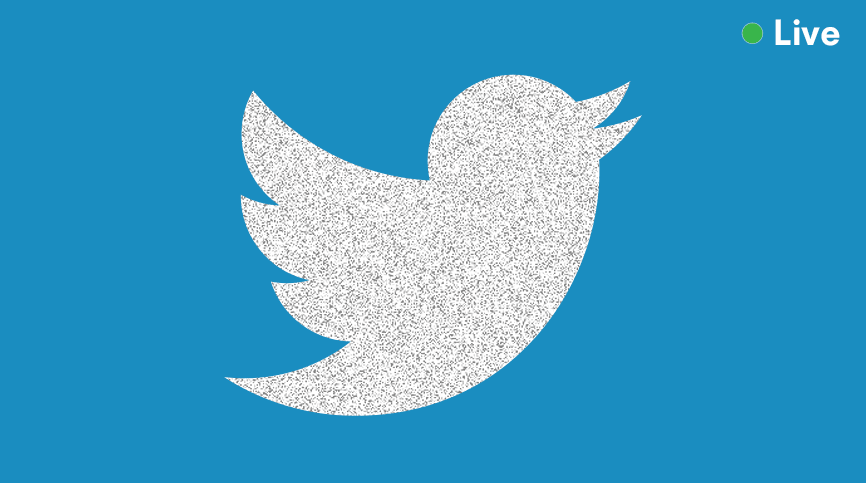 Then streaming apps Periscope and Meerkat came to the market and threw a curveball that Twitter have jumped upon in a big way for big reasons. They quickly snapped up Periscope before they fully launched, then blocked Meerkat in a way that severely kneecapped them, this was unfortunate for poor Meerkat as the app looked and worked really great, it couldn't have been a simpler experience.
I believe this is a big thing as live video streaming might very well be the secret weapon to begin undermining YouTube as the dominant video service. YouTube owns on demand video but it's moves into live streaming have been timid and it's failed to utilise it's power on the same scale as the rest of it platform. YouTube does do live streaming in a limited capacity for "all verified channels with accounts in good standing", and has been the go to place to handle large scale global streams as until now no one else has a network that could stand up to the pressure of events such as the Red Bull Stratos Space Jump demanded. But YouTube live streaming is not open to everyone and has largely been used by the large-scale elite with deep pockets. When they live stream large events they can utilise a live tweet-stream alongside the video, and have made social integration efforts such as the Honda Stage campaign example.
The rest of the market is filled with middle-tier players such as livestream.com and Ustream who do allow streaming from phones, or special hardware they supply to be connected to pro gear. We've used this ourselves in a recent project and it works very well. But these standalone apps are far from frictionless, and crucially what all these other players are missing is the viral and social aspect that Twitter may bring. Building video on top of social instead of the other way around could be the winning formula.
What Meerkat proved by opening its doors so early was that the viral nature of firing up a live stream with such deep social hooks is very sticky. Upon starting a stream (a one-touch action) your Twitter followers with the app get notified and everyone can comment in realtime and share the experience, the entire conversation of which is posted back to Twitter increasing it's reach and virility. It's incredibly powerful, or at least it was until they were purposefully handicapped for having a great idea. It's mostly used on a smaller individual scale, but individual small scale streams on the scale of a network like Twitter equates to large scale market reach.
Twitter has supposedly disrupted television already by providing live commentary, imagine what this can do to live TV. Extrapolating this beyond the individual scale, suppose every live TV event that is currently available through your TV you can now get on in Twitter whilst simultaneously commenting, contributing and possibly influencing what you are watching. Twitter video streaming has the potential to finally make TV interactive. News channels can 'tweet stream' breaking news events and users watching can comment in real time. Bands can broadcast live gigs to their fans all over the world, action brands like Red Bull and Go Pro can build brand engagement with the audience directly and sports events can be viewed by everyone with realtime global commentary.
There are a couple of barriers to overcome. Namely content rights, advertising and revenue sharing for sponsored events (none of which are simple problems to solve). But disruption will start lower down and filter up; brands first, then larger networks and content producers will see benefit in engaging with this technology. It will start with just phones, but it won't be long until we see data and compression equipped boxes plugged directly into pro cameras or mixing desks (similar to livestream hardware) allowing quality recording and streaming with companion app features for receiving the live feed of tweets in realtime.
There's also the additional challenge of moving live streamed videos to a YouTube-like platform for viewing another time – losing all live streams after they have happened represents further lost opportunities. The Red Bull Stratos Space Jump received far more views after the event than during (9.5m live (few of which watched 100% of it) vs 38m total since of the 1 video on YouTube). Re-watching is vital. As realtime as twitter is, you're missing out on a huge market if users can't discover your content after the fact. But this is where the recently introduced video service might come into it's own and find a wider use.
This market is huge, and Twitter wants a large piece of it. If they play their cards right, they may get it. It is because of this potential I understand why they treated Meerkat so, and may forgive them for such bullying behaviour.
Update 26th March 2015
Twitter since fully launched their Periscope product which has some nice features, including pretty seamless liking of content and easy discovery of what's going on in the network. Imagine it wont be long until we see these streams embedded and playing by default in the timeline.