Austria, where every beer has a handle and Arnold Schwarzenegger is national hero. Also the location of our first company team building trip away Skiing. Part as a reward to our hard working employees and part as an opportunity to meet up with our Czech dev partners Code8 to talk shop.
Bad Mitterndorf was our destination; 90 mins from Salzburg and a short ride to the slopes of Tauplitz. An incredibly welcoming and picturesque part of the world where alpine skiing is as common as AppleStrudel.

We got very lucky with the weather. The whole country seemed to be coated in snow on our arrival and the slopes had clear skies overhead and plenty of sun. We had some good times, some good food and in good company we covered a lot of ground on our current and upcoming projects. Importantly we got the opportunity to discuss the finer points of some detailed work we're currently undertaking, and the team members all working on it were able to have more in-depth conversations than Skype permits. Ground work was laid for some projects we're soon to begin, and closer team collaboration was planned as we continue to work more closely together.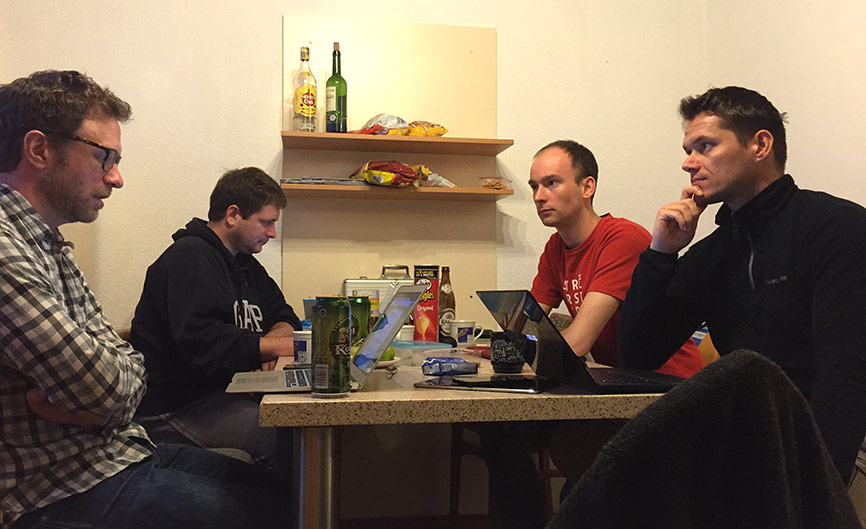 Going over these details face to face was invaluable, as was getting some social time with the team with which we work so closely. Everyone had a great time and the experience has helped ensure our future work together is more efficient. We hope to repeat the ski trip next year, as well as make a shorter summer trip either to Prague, or have Code8 over to us so that we can continue to build on the great relationship we have struck.