There has been a lot of talk about what Apple might do in the TV space of late, again. There are rumors of a new device coming to market that will also come with a new SDK allowing developers to produce apps for the device much like iOS.
I think this is not actually the case. Apple have already sold over 10 million Apple TV devices and I cannot see them cannibalising those already in the market, after all these are set-top boxes not phones; I have no intention of updating my Apple TV every year. True an SDK update could apply to all models via a software update, but with the majority of the processor in an Apple TV unit being used already for video and audio processing there is little left over for running a wider selection of applications also. Nor would apple bother releasing a more powerful version leaving the 10m older models to collect dust.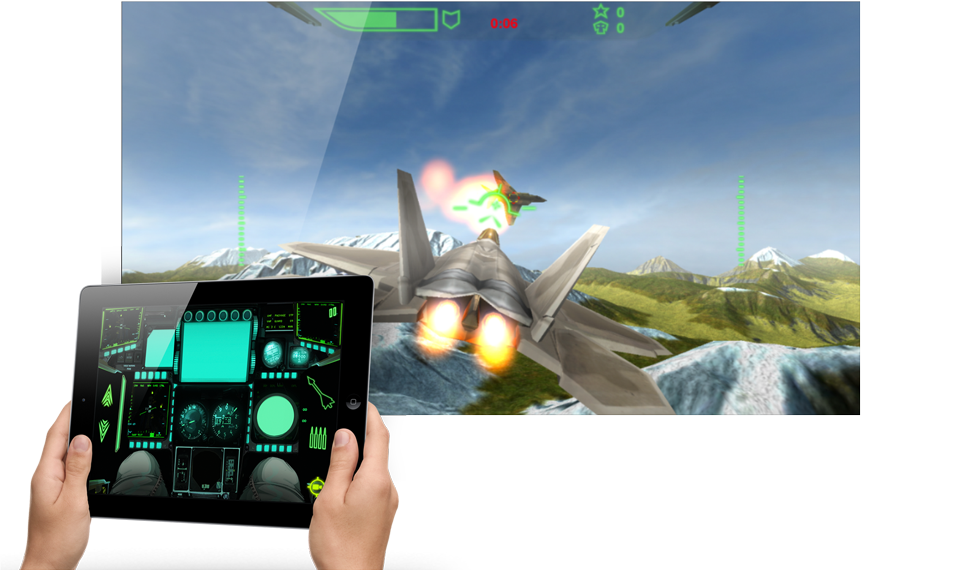 Instead what I think they have in mind is actually, for the most-part, already with us now. The majority of Apple TV owners must also own an iDevice of some kind. Our phones, iPads and computers already have the power and the ecosystem to support the apps we need, and crucially they have airplay. The simplest thing Apple could do is simply push an update to the AirPlay infrastructure making it do what is does now, but with the addition of a second screen mode. Effectively when in airplay mode your device would gain a second-screen interface to control the primary. In terms of games that could be the controller and extra game information (think Wii-U) or the device could use its onboard sensors or camera to help control some games, for films it would be standard payback controls as well as perhaps IMDB information, news, or social channel interaction (advertising too? Lets hope not). Apple already allows this with airplay enabled games and we expect this was a test bed to further expand the airplay functionality into other areas. We already have the power to do what we want with our devices, we just don't all have the ability to send it to another screen. Those who have done so at home already will understand the power and potential that AirPlay has.
Apple will not release an integrated TV unit, why bother? It's just a screen competing in a race to the bottom with other manufacturers, there's no profit in that. This solution mean's no new devices are needed. I imagine future Apple TV hardware will simply shrink and become increasingly invisible. Also imagine apple will start to cut the price dramatically, if this device was $29 it would be a complete no brainier for people to own. If Apple just break even then they make the money back in the app ecosystem it encourages the growth of. Owning an Apple TV would then further hook people into the Apple ecosystem, you would always need an iPhone or iPad at home or you loose all that functionality, and selling those devices is Apples bread and butter.
This also means no new app ecosystem for develops to build for, just the same old iOS we all know and love with a few app updates to include the second screen control interface. Consumers don't need to buy a whole new TV, just make sure they have an Apple TV unit and an iDevice.
People have long predicted the end to TV networks and the channels deal packages, but it's not going anywhere. It has bloated and needs to concentrate back down to something more focused, but people love live TV, they love channel hopping, and they're growing to love catch-up and on-demand alongside this. This is the market Apple hope to own, providing the on-demand side of TV via catch-up channel/network applications and providing movie rentals on demand, either through iTunes or 3rd party services such as Netflix. Apple's biggest hurdle will be getting the network companies on board to provide their content through Apples services, but once apple have device market covered these companies will have little choice but to get onboard.
If this is all true we at Every Interaction look forward to working on applications that at have this second screen interface. What do you think Apple will do in the TV space?