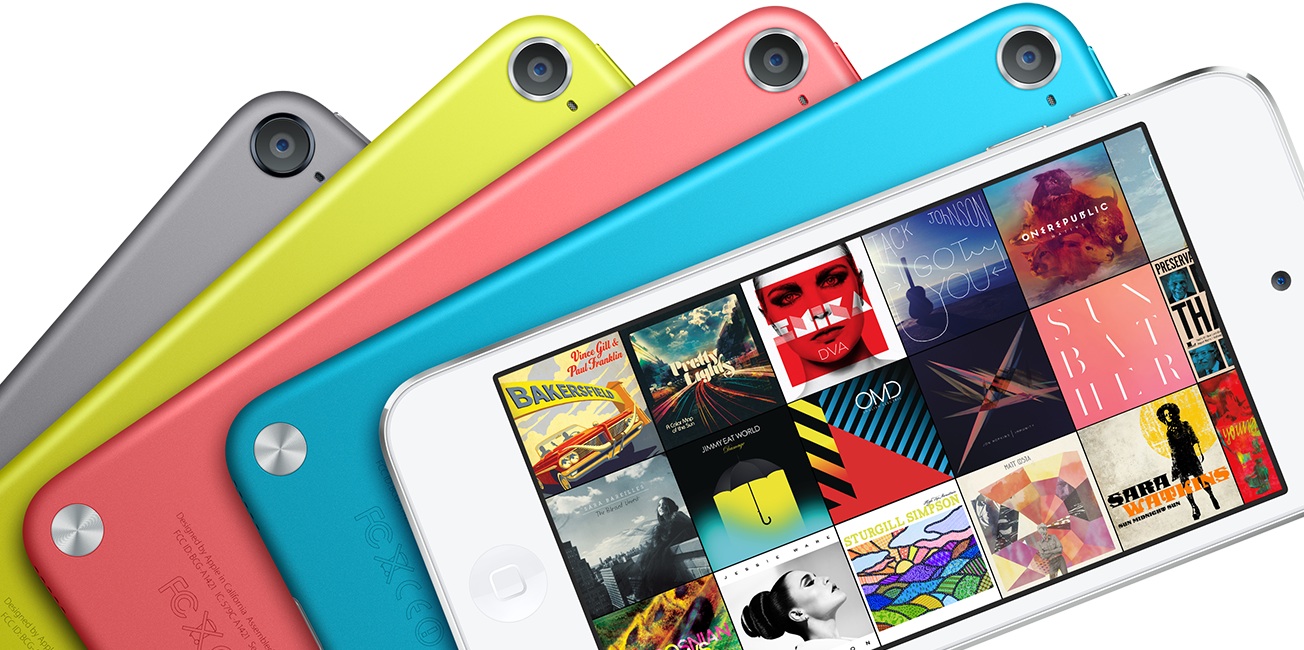 Apple® today announced its 16GB iPod touch update is now available in vibrant colors and equipped with a 5 megapixel iSight® camera for just $199. The entire iPod touch lineup features the 5 megapixel iSight camera with 1080p HD video recording, brilliant 4-inch Retina® display, Apple's A5 chip and FaceTime® camera. iPod touch features an ultra-thin and light anodized aluminum design and is available in pink, yellow, blue, silver, space gray and (PRODUCT) RED. iPod touch comes in a 16GB model for $199, 32GB for $249, and 64GB for $299.
A5?
This Apple iPod touch update continues to use the now 3+ year old chip that's half as old a the 1st iPhone. I assume this is what allowing the price drop, but the processor is ancient, and despite promising it can run iOS8 in the autumn, we all know it won't run it well. 
Still a great testing device for the office, but Apple need to be phasing out these A5s soon. I know a lot of people who'd give a kidney for an A7 iPod touch.
Maybe next year.