Update
We have now updated the twitter GUI PSD to the new twitter design being rolled out in early 2014.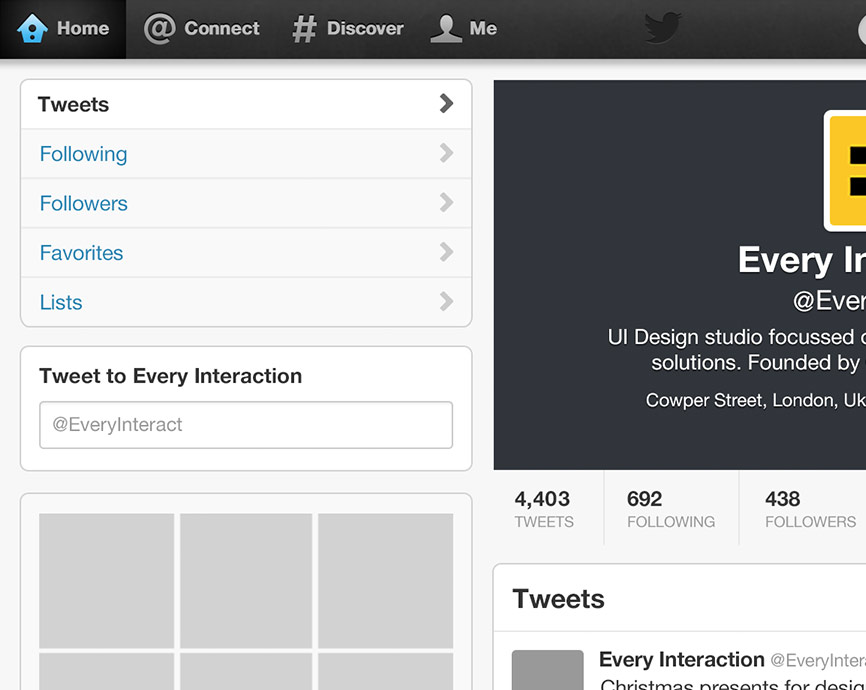 Download PSD
We often produce resources for future client work here at Every Interaction, so that we may skin services such as twitter for brands we are working on. When services update their platforms UI we need to update our resources in order to be able to display an accurate representation of what a client twitter page might look like.
So we thought we would share this Twitter GUI PSD resource we created for the rest of the design community to share. Should hopefully save some fellow designers some time to concentrate on the important creative stuff.
We have included 2 versions. One for standard twitter profiles and also the new twitter enhanced profile page with 835×90 header image for brands & advertisers. We will endeavour to keep this resource updated as twitter update their over time. Enjoy.
Get updates sent to you
Sign up for our newsletter, and if this template is ever updated we'll let you know. Interested in what we do? then check out our work.