Here at Every Interaction we're very pleased with our new brand which was developed in collaboration with the wonderful Yarra Jones. We've now started applying this across various media, including the usual required media and some extras. Recently sent out a snail-mail pack to our clients updating them on our change of the new agency's identity, bundling in a branded notepad and postcard explaining the shift. The final Every Interaction branding:


the two parts of the Every Inertaction brand will never be used together. The smaller 'E' (with negative space 'I') is only for badging and avatars. Everywhere else the full brand will be used, either in long or stacked form.
Couple of pictures of how we've applied the brand to a client pack sent out below.
Now we've got the brand out there we're concentrating on the rest of the website, and hope to continue to post interesting things here so stayed tuned by signing up to our newsletter.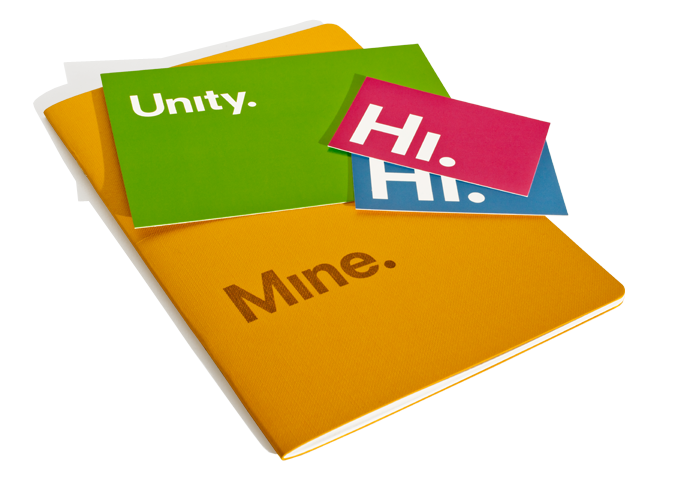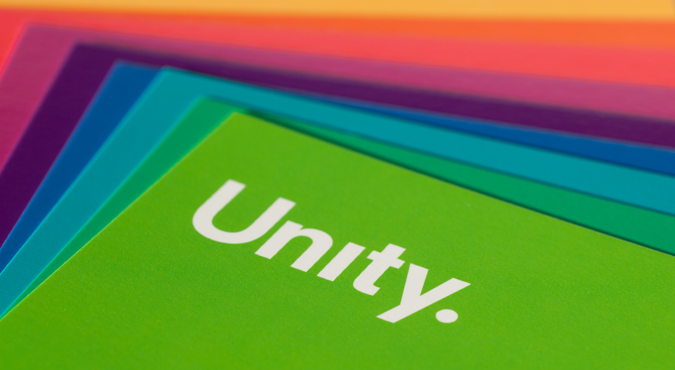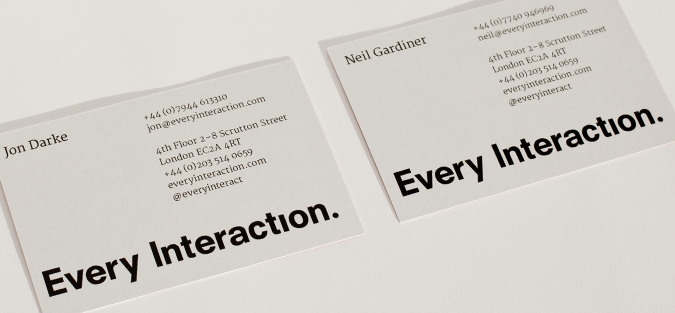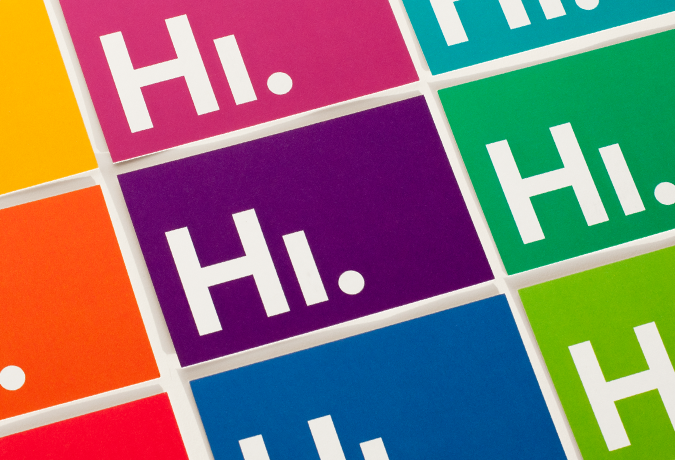 We were especially pleased with the notebook, whose cover was printed onto embossed colour plan card. Gave a nice old school-notebook feel and an aged textured finish to the print.