I was quoted in The Times newspaper Raconteur Digital Economy Supplement on Thursday 19th January 2017. The article was about 'How AI will change buyer behaviour'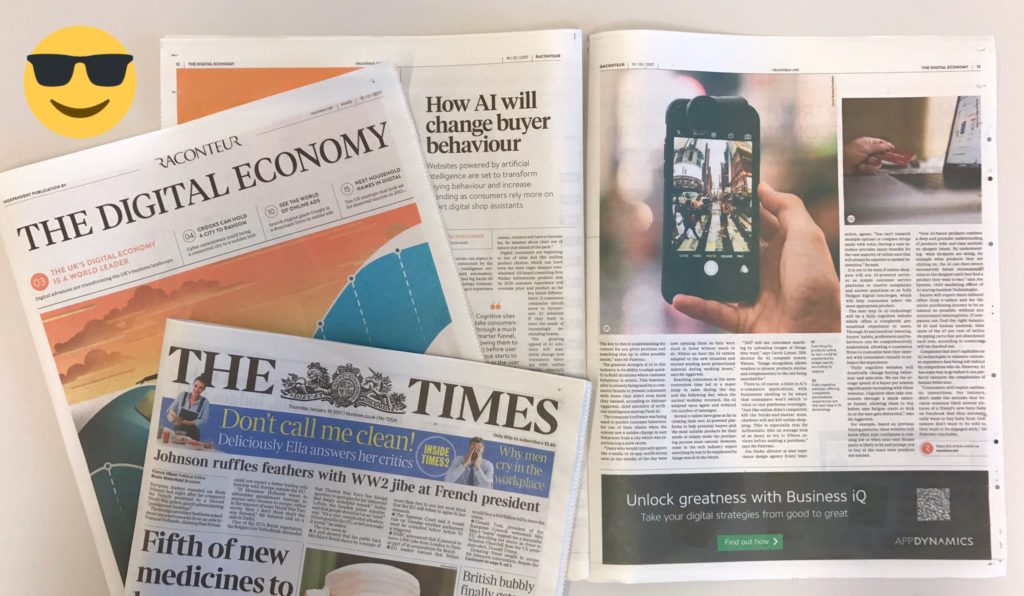 The piece talks about how websites powered by artificial intelligence are set to transform buying behaviour and increase spending as consumers rely more on smart digital shop assistants. In particular it references how bots and voice-control could be used to replace many day to day commerce transactions. 
You can read the full article online, but here's a quick extract: 
There is, of course, a limit to AI's e-commerce applications, with businesses needing to be aware that consumers won't switch to voice or text platforms overnight…. 

Jon Darke, director at user experience design agency Every Interaction, agrees. "You can't research multiple options or compare things easily with voice. Having a user interface provides many benefits for the vast majority of online uses that will always be superior to spoken interaction," he says.
But of course I would say that 😉