Updated to include twitter's new Gotham Narrow typeface update (31st May 2014). Same link below.
Based on the announcement of the upcoming facebook-like twitter profile page, we've made a new Twitter profile GUI PSD so all our fellow designers can test twitter page assets before putting them live.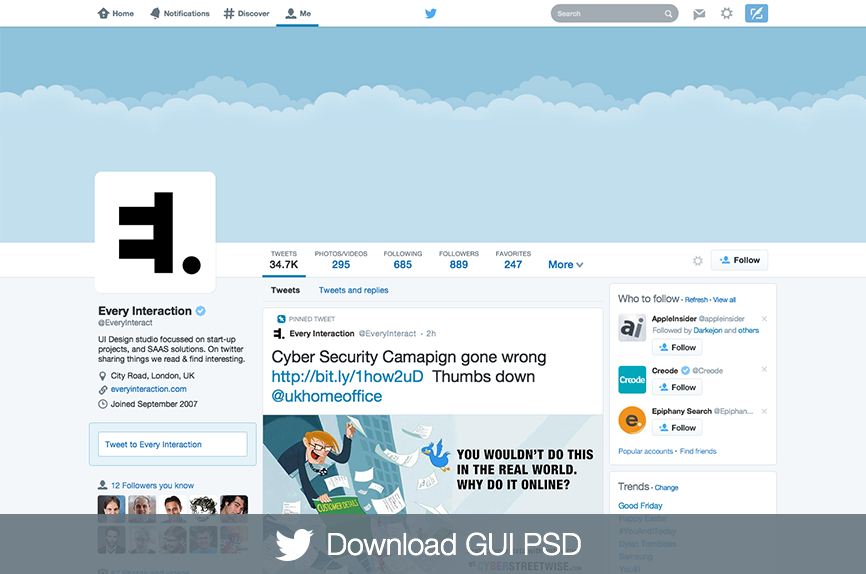 This new page is a slightly more dynamic that previous twitter profiles. The size of the cover image is responsive flexing with the browser width, so we picked a width that represents the source asset at 100%. Any images you create and export will be at the required size for uploading when the updates become available you. The size represented in the PSD shows how the image will appear at 1500px wide, which in a browser will crop the top & bottom. Strangely twitter only show the full image height when it is scaled beyond 100% width, the source asset you are looking to upload will be 1500x500px – the size we have created the smart object in the PSD.
The download contains both @1x and @2x retina PSDs. We hope you all continue to find this useful. Please share & spread throughout the design community and follow our blog and twitter account for future updates. Enjoy.