What we make
From mobile apps and websites, to programmes and services, we make interactive systems which are beautifully easy to use. There's a huge list of reasons why a digital experience may be tricky for users to get to grips with, whether it's a website which takes ages to load or a product with too many features.
Whatever the complicating factor, our UX design experts use their skills in IA, UI, web design, app design, interaction design, user testing and validation to transform your product for the better. We take care of every part of the process ourselves, ensuring a completely seamless result.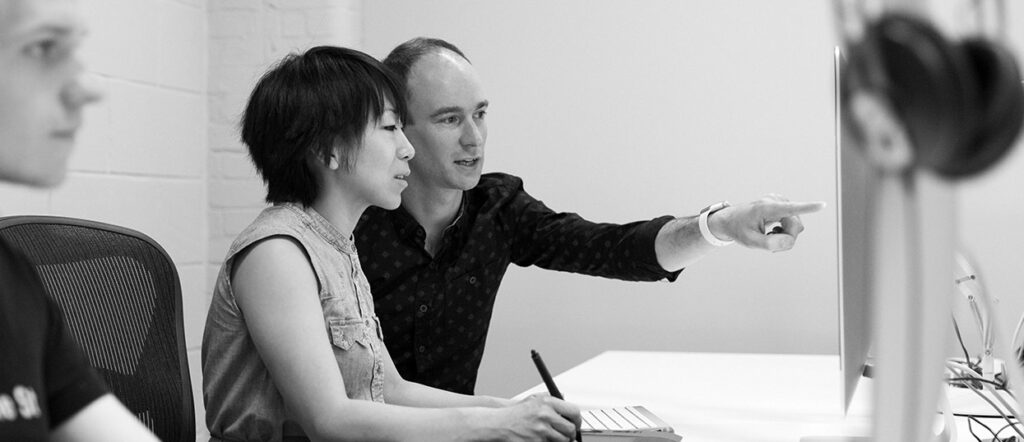 We understand UX design
We live and breathe UX design at Every Interaction. We believe in a world where no-one needs a training manual  to use a new program and where smart systems are blissfully simple to operate. We want to  keep the basics simple and make tricky tasks manageable.
To achieve this we work flexibly, tailoring our approach to fit neatly into any existing working method. Every project, client and target audience is different, which is why we approach every new task afresh. We do, however, have some techniques and steps we like to use to help develop immaculate UX design:
Researching
We kick start every project with thorough research. We use a range of processes, including whiteboarding and persona development, to learn as much as we can about your users, your service and your ambitions before we get underway. We also invest time in learning from the true experts on your product – you! We harness your insights, data and research to understand your requirements inside out.

Imagining
It's time to get creative. We collaborate as a team, and with your business, to generate the inspiration and ideas which will evolve into your final design.

Building
We put all of that research and creativity into practice, developing our very first iteration of your website or tool.

Testing
We put our "first draft" through its paces, working as a team and with your input to identify possible issues as well as areas for improvement. We may also run user testing to generate even more insight into how the new design works.

Perfecting
We set to work implementing the changes highlighted by our testing stage. We run through this "testing and perfecting" cycle many times until we have build a flawless piece of technology which ticks all of your users' boxes – and yours too.
Best practice
We embrace a blend of best practice and new technology, employing the best of both worlds to deliver cutting edge projects, founded on proven techniques and extensive experience.
We also work collaboratively. From our colleagues, to our clients, we think that the best ideas and insights are generated when communication and collaboration is open and easy. We work with both local and international clients, using the latest in communication technology to make working together simple, convenient, organic and productive. Read more about our approach.
Every Interaction in action
You know the theory, now what does all of this achieve in practice? We've helped brands and businesses from all over the world boost their conversion rates, increase visitor numbers, maximise enquiries and achieve goals unique to them. Recently, we've helped to…